Learners' Help Book
Use and Edit Profile
To access your profile, click the down arrow located at the top right of your screen. This will drop down a menu. Click on Profile as seen below.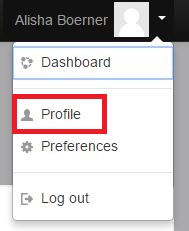 This is where you can view your profile. From this page there are many options to view. The Reports will give you information about your use on the site. Miscellaneous will bring to you all of the posts or discussions you have participated in.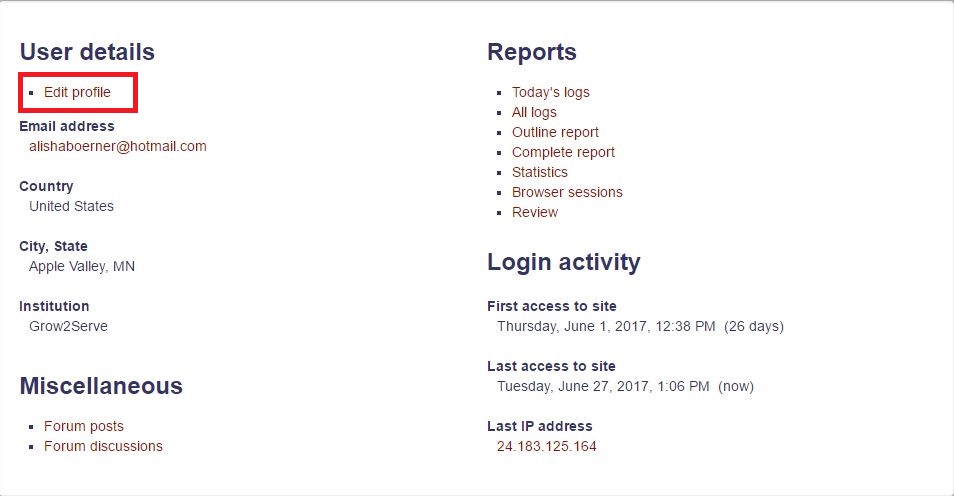 To edit your profile click Edit Profile. This will bring you to all of the information you can edit. Make sure you have your time zone set correctly, as this will ensure you finish assignments and posts on time.

To add a picture to your profile click on the symbol boxed in red below.

Another screen will appear. This is where you will add your picture. Select the Upload a File button on the left side of the screen (boxed in orange). Next you will have to choose the file you want. Click the Choose File (boxed in red), and select the picture you want from the files on your computer. Once you have selected the image you want, click the Upload this File (boxed in blue) at the bottom of the screen.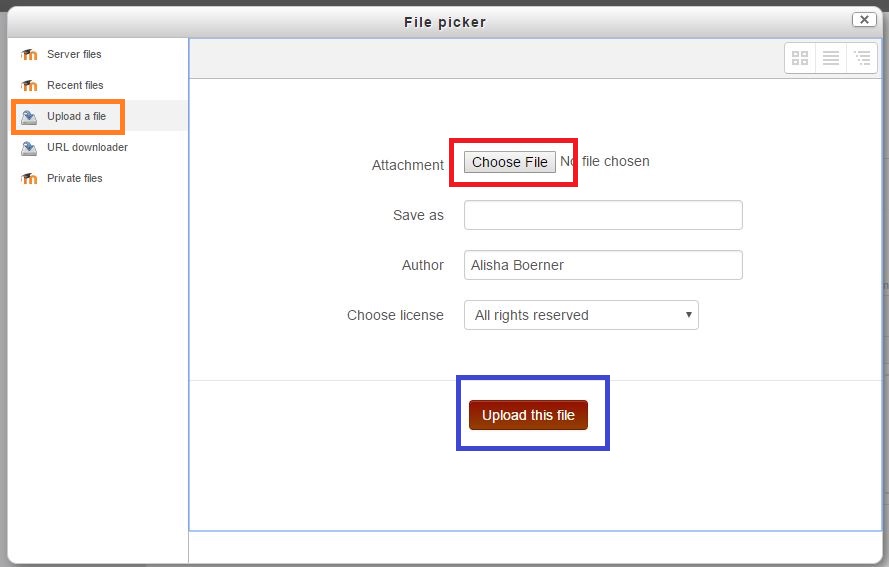 Once you have made all the changes you want to your profile, make sure to click Update Profile button (boxed below in red) in order to save your work.